HI FRIENDS!
I seriously can't believe that finals week has already arrived! It feels like just yesterday we had begun the Spring semester, and now I only have 2 more classes left! Just to give you all a bit of a run-down of how my past week has gone…
1. Had to write a 15 page research paper.
It took me a while to formulate my idea, but I finally got it done (the night/morning before it was due). I knew that it was going to be a long night, so I dediced to down a couple of energy drinks.
Every time that I finished a page, I rewarded myself with facebook and checking my ipod apps. Around 1am, Disney Channel started playing AWESOME old DCOM's, so then I got distracted for a bit. Finally, after some motivation from others in my class…
I finished my paper! Plus, I just got my grade back, and I got an A! All-nighter well spent!
2. A few more random papers here and there. Those were like little breaks from the hard stuff lol.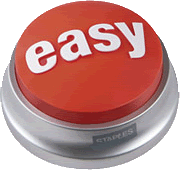 3. I had to read a book and present it to the class in a creative way. I finished my book literally 2 hours before the class, and did my project in the time that I had left. Did I feel like a procrastinator?
Not at all! I justified my laziness with the buttload of other work I had to do during the semester.
4. Finally, with my last ACTUAL assignment, I need to finish writing my one act play for Playwriting class. I have the idea, but I thought that watching cat videos and Pewdiepie for 2 hours sounded a lot better than doing work.
So now, I am going to go sell my books back, get a cinnamon roll from upstairs, then come back and (hopefully) finish so I can officially be DONE for the semester so that I can do this:
BYE FRIENDS!
-Sara